Amix Crea-Trix is a complex that provides explosive energy for intense training. Crea-Trix increases the physical performance of your intense physical performance. Creatine complex containing a highly effective substances.
DESCRIPTION: Amix Crea-Trix 824 g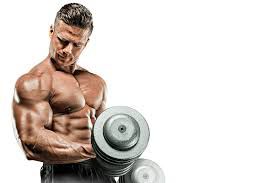 Unique creatine complex Crea-Trix from Amix will provide explosive energy for hard training.
At the recommended dosage of the product of creatine increases physical performance in successive bursts of short-term, high intensity exercise.
* Supports muscle growth
* Accelerates regeneration after training
* Helps hydrate muscle cells
Creatine currently represents one of the most popular ingredients on the market of sports nutrition.
Currently one of the most sought after supplements among those who require maximum performance.
If your goal is to improve athletic performance, or gain muscle mass, it is appropriate to supplement creatine supplementation right.
You will achieve maxima if you have the basics of nutrition.
USE: Amix Crea-Trix 824 g
Dosage:
1 scoop (20.6 grams) for about 30-60 minutes before training.
Stir at 200-300 ml water.
WARNING: Amix Crea-Trix 824 g
Not for children, pregnant and nursing women. The product is not intended for use as a replacement for a varied diet. Do not exceed the recommended daily dose! Keep out of reach of children! Store in a dry place at temperatures up to 25 °C. Protect against frost! The manufacturer is not responsible for any damage caused by improper use or storage. After opening, use up to 5 months.
Allergens: It may contain traces of milk, eggs, soy and crustaceans.
PACKAGING: Amix Crea-Trix 824 g
824 g
EFFECTS: Amix Crea-Trix 824 g
For more information about this product, unfortunately, we can not be disclosed because it would be in accordance with Regulation of the European Parliament and Council Regulation (EC) no. 1924/2006 health claims that can not be disclosed. We publish only those health claims that have been approved by the European Commission.