Amix Amino Hydro is a unique product, which is represented very high percentage of amino acids BCAA and L-glutamine for the protection of muscles and promote growth of quality muscle.
DESCRIPTION: Amix Amino Hydro 32 - 250 tablets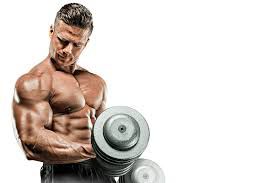 Amix Amino Hydro 32 is an extremely powerful amino acid supplement.
It contains almost 77% pure amino acids in the 2000 mg tablet.
The product has a very high percentage of branched amino acids BCAA and L-Glutamine.
These very important ingredients act as an intensive load like muscle protection and promote the growth of good muscle mass.
Ideal for anyone looking for a high-quality source of amino acids with maximum rapid absorption.

* Helps accelerate regeneration after performance

* Supports the growth of good muscle mass

* Minimum energy required to absorb the amino acids contained

* Raw material produced by technology with 32% degree of hydrolysis

Regeneration after performance is crucial in terms of success.
Essential for the regeneration of the organism is fluid and energy supplementation - with a lot of sporting performance, a large amount of water is pumped out of the body and, together with it, minerals.
Beyond amino acids, do not forget to add these substances: zinc, magnesium, vitamin B6 and omega 3 fatty acids.
USE: Amix Amino Hydro 32 - 250 tablets
Dosage:
3 tablets 3 times to 4 times daily between meals or immediately after physical performance.
With a drink copious amounts of water.
WARNING: Amix Amino Hydro 32 - 250 tablets
Not for children, pregnant and nursing women. The product is not intended for use as a replacement for a varied diet. Do not exceed the recommended daily dose! Keep out of reach of children! Store in a dry place at temperatures up to 25 °C. Protect against frost! The manufacturer is not responsible for any damage caused by improper use or storage. After opening, use up to 5 months.
Allergens: It may contain traces of milk, eggs, soy and crustaceans.
PACKAGING: Amix Amino Hydro 32 - 250 tablets
250 tablets
EFFECTS: Amix Amino Hydro 32 - 250 tablets
For more information about this product, unfortunately, we can not be disclosed because it would be in accordance with Regulation of the European Parliament and Council Regulation (EC) no. 1924/2006 health claims that can not be disclosed. We publish only those health claims that have been approved by the European Commission.
Ingredients - Amix Amino Hydro 32 - 250 tablets
INGREDIENTS: Amix Amino Hydro 32 - 250 tablets
whey protein hydrolyzate (from milk), anticaking agent microcrystalline cellulose, calcium hydrogen phosphate; stabilizer: cross-linked sodium carboxymethylcellulose; anticaking agent: magnesium stearate, silicon dioxide