Amix CitruLyn is L-Citrulline Malate in capsules supports higher blood flow, increase performance and accelerates muscle recovery.
DESCRIPTION: Amix CitruLyn 120 capsules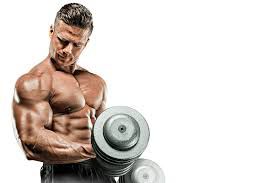 L-Citrulline Malate capsules encourages greater blood flow and thereby provides increased amino acid transport into the muscle.
L-Citrulline Malate promotes increased efficiency and accelerates muscle recovery after a hard workout.
* Promotes increased blood flow
* Helps produce NO
* Promotes faster regeneration
L-Citrulline is a highly effective substance that can take virtually anyone.
It is suitable for bodybuilders and athletes who are serious about their training seriously.
It can be used in the volume, drawing preparation, as well as during weight loss.
L-Citrulin is involved in the elimination of fatigue.
Like Arginine, it benefits the sexual life.
When its use will feel less fatigue after sports.
USE: Amix CitruLyn 120 capsules
Dosage:
The recommended dosage is 1-2 capsules 1-2 times daily between meals.
Wash down with plenty of water.
WARNING: Amix CitruLyn 120 capsules
Not suitable for children and teens under 18, pregnant and nursing women. Not suitable for diabetics and people with respiratory disease (e.g. asthma), cardiac, blood vessels, liver and kidney and blood pressure. Do not exceed the recommended daily dosage. It is not a substitute for a varied diet. Keep out of reach of children. Stored in a dry place below 25 °C, protected from direct sunlight and frost. Producer is not liable for damages caused by improper use or storage.
PACKAGING: Amix CitruLyn 120 capsules
120 capsules
EFFECTS: Amix CitruLyn 120 capsules
For more information about this product, unfortunately, we can not be disclosed because it would be in accordance with Regulation of the European Parliament and Council Regulation (EC) no. 1924/2006 health claims that can not be disclosed. We publish only those health claims that have been approved by the European Commission.
Ingredients - Amix CitruLyn 120 capsules
INGREDIENTS: Amix CitruLyn 120 capsules
L-Citrulline Malate, gelatine capsule (gelatine, water, colorant: titanium dioxide), stabilizers: hydroxypropylmethylcellulose (Methocel ®), anticaking agent: magnesium stearate, silicon dioxide