Amix Kre-Alkalyn is a new advanced form of creatine that guarantees the maximum amount of creatine reaching the muscle cells.
DESCRIPTION: Amix Kre-Alkalyn 220 capsules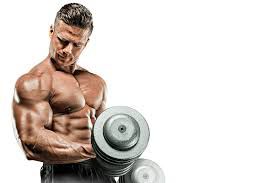 Amix Kre-Alkalyn is a new modern form of creatine with a pH of more than 12, which is achieved through a worldwide patented manufacturing process.
It is characterized by high stability through passage through the digestive tract, thus ensuring the maximum amount of creatine that gets into the muscle cells.

Stable form of Creatine - this is Kre-Alkaln, which gets into the bloodstream and then into the muscles intact and in full quality.
Helps increase physical performance in high intensity training.
The main asset of Amix creatine is that it generally helps and accelerates regeneration during heavy physical exercise at the gym or at your workplace.

All types of creatine are used roughly the same, only the amount of the dose is changed.
Creatine may be taken before and after training.
Before training, it increases strength and endurance.
After training, when muscles more efficiently absorb creatine, it speeds up regeneration.
In non-training days, plan a single dose on the eve.
USE: Amix Kre-Alkalyn 220 capsules
Dosage:
4 capsules a day about 60 minutes before training.
Always drink a dose with plenty of water.
WARNING: Amix Kre-Alkalyn 220 capsules
Not for children, pregnant and nursing women. The product is not intended for use as a replacement for a varied diet. Do not exceed the recommended daily dose! Keep out of reach of children! Store in a dry place at temperatures up to 25 °C. Protect against frost! The manufacturer is not responsible for any damage caused by improper use or storage. After opening, use up to 5 months.
Allergens: It may contain traces of milk, eggs, soy and crustaceans.
PACKAGING: Amix Kre-Alkalyn 220 capsules
220 capsules
EFFECTS: Amix Kre-Alkalyn 220 capsules
For more information about this product, unfortunately, we can not be disclosed because it would be in accordance with Regulation of the European Parliament and Council Regulation (EC) no. 1924/2006 health claims that can not be disclosed. We publish only those health claims that have been approved by the European Commission.
Ingredients - Amix Kre-Alkalyn 220 capsules
INGREDIENTS: Amix Kre-Alkalyn 220 capsules
creatine monohydrate with pH adjusted (Kre-Alkalyn®), gelatine capsule (gelatine, water, colorant: titanium dioxide), anticaking agent: magnesium stearate, silicon dioxide