Amix Micellar Casein is a high-quality protein source with long-term amino acid release. Micellar Casein from Amix is ideal for travel and before sleep. It contributes to muscle growth, maintain muscle mass and normal condition of the bones and joints. The active composition, delicate flavors and convenient packaging.
DESCRIPTION: Amix Micellar Casein 1000 g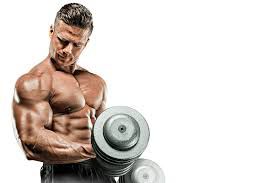 Micellar Casein is a milk protein concentrate containing micellar casein and whey protein in the same proportion as in the skimmed milk and 80:20.
The release of amino acids from micellar casein is a slow and long process which may take up to 7 hours after ingestion.
For this reason, micellar casein is an excellent choice for use before bedtime.
* It contributes to the growth of muscle mass
* Contributes to maintaining muscle mass
* Helps maintain normal bone status
* Does not contain Aspartame
* Dosed with Splenda® sucralose
Casein (lat. Caseus) is insoluble milk protein and consists of several different protein species.
Characteristic is the fact that long stays in the stomach and therefore provides a slow and prolonged release of amino acids into the bloodstream.
Therefore casein as sports nutrition is often used as a bedtime so. "Night protein".
USE: Amix Micellar Casein 1000 g
Dosage:
Mix 2 scoops in 250-300 ml of cold water or low-fat milk.
Use preferably at bedtime.
WARNING: Amix Micellar Casein 1000 g
Not for children, pregnant and nursing women. The product is not intended for use as a replacement for a varied diet. Do not exceed the recommended daily dose! Keep out of reach of children! Store in a dry place at temperatures up to 25 °C. Protect against frost! The manufacturer is not responsible for any damage caused by improper use or storage. After opening, use up to 5 months.
Allergens: It may contain traces of milk, eggs, soy and crustaceans.
PACKAGING: Amix Micellar Casein 1000 g
1000 g
EFFECTS: Amix Micellar Casein 1000 g
For more information about this product, unfortunately, we can not be disclosed because it would be in accordance with Regulation of the European Parliament and Council Regulation (EC) no. 1924/2006 health claims that can not be disclosed. We publish only those health claims that have been approved by the European Commission.