Energy Omegavet is a veterinary product containing fish oil. Used when a weak immune system, bones weak and unhealthy teeth.
DESCRIPTION: Energy Omegavet 30 ml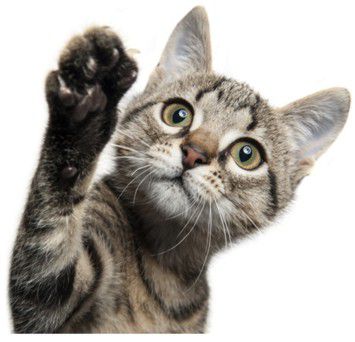 Energy - Omegavet 30 ml is a product containing fish oil, which contains vitamins A, D and E. It is used for problems with warts, obesity, weak bones, unhealthy teeth, tonsillitis, and weakened immunity.
Effects of fish oil
Using fish oil began nearly 4,000 years ago. At that time, however, used mainly for processing of hides or lighting. They were later found its beneficial effects on the human body, and began to be used as a dietary supplement. Plenty of fish oil in the diet helps to protect against the occurrence of serious heart diseases such as cardiac arrhythmia or ischemic heart disease. Fish oil also lowers the level of blood fat, blood pressure, improves throughput and flexibility of blood vessels, and lowers cholesterol. It also has good effects as the prevention of cancer. Improves skin, reduces menstrual pain and improves the immune system.
EFFECTS: Energy Omegavet 30 ml
For more information about this product, unfortunately, we can not be disclosed because it would be in accordance with Regulation of the European Parliament and Council Regulation (EC) no. 1924/2006 health claims that can not be disclosed. We publish only those health claims that have been approved by the European Commission. As an example, approved a health claim for the water we claim: "It contributes to the maintenance of normal physical and cognitive functions, contributes to the maintenance of normal regulation of body temperature." Wherein the water must also be consumer is informed that in order to obtain the claimed effect must provide a daily intake of at least 2 liters of water. Let every visitor of which draw their own conclusion.
USE: Energy Omegavet 30 ml
Serve the longest three weeks as follows:
Small animals up to 2 kg: 1 to 3 drops 1 to 3 times daily;
Animals from 2 to 50 kg: 3-5 drops 1 to 3 times daily;
Animals over 50 kg: 5 drops per 50 kg 1 to 3 times daily.
After three weeks followed by one week.
It can be served in the snack or to defray feed.
WARNING: Energy Omegavet 30 ml
Do not exceed the recommended daily dose, especially in pregnant females! While the use of secure an adequate water supply. Keep out of reach of children!
Storage:
The product should be stored in a dry place, stored at 10-25 ° C and protect from frost.
PACKAGING: Energy Omegavet 30 ml
30 ml
Ingredients - Energy Omegavet 30 ml - Veterinary medicine - drops
INGREDIENTS: Energy Omegavet 30 ml
Oil from sea fish Engraulis japonicus (containing eicosapentaenoic acid (EPA) - min. 38%, and docosahexaenoic acid (DHA) - min. 25%) - 99.5%, Vitamin E - 0.5%.