Energy Kingvet is a veterinary composition which is used in respiratory diseases and stimulates the activity of the urinary tract and genital organs.
DESCRIPTION: Energy Kingvet 30 ml
Energy Kingvet is herbal concentrate, which is used for stimulating skeletal and visceral muscles, cilia movement and creating cellular immunity. It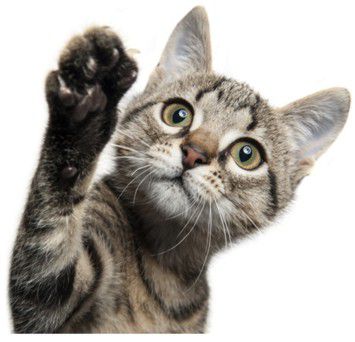 acts on the activation and cytoskeletal formation of proteins which are currently involved in physical
activities of the body. Further well it stimulates the activity ofthe lymphatic system, immune system, urinary tract and genital organs, and the development of muscle performance and in internal organs. Beneficial relieves cough and incontinence.
Veterinarian recommendations:
I use Kingvet as a faster recovery after surgery. In chronic cough, especially for suppressing bacterial and viral infections. I use it even for older dogs with muscular atrophy, difficulty waking up - I'm starting Kingvetem for two weeks after a 14-day break dont Kingvet for two weeks with three-week rest period.
MVDr. Lucie Míková
www.klinika-vltava.cz
EFFECTS: Energy Kingvet 30 ml
For more information about this product, unfortunately, we can not be disclosed because it would be in accordance with Regulation of the European Parliament and Council Regulation (EC) no. 1924/2006 health claims that can not be disclosed. We publish only those health claims that have been approved by the European Commission. As an example, approved a health claim for the water we claim: "It contributes to the maintenance of normal physical and cognitive functions, contributes to the maintenance of normal regulation of body temperature." Wherein the water must also be consumer is informed that in order to obtain the claimed effect must provide a daily intake of at least 2 liters of water. Let every visitor of which draw their own conclusion.
USE: Energy Kingvet 30 ml
Serve the longest three weeks as follows:
Small animals up to 10 kg: 2 drops 2x daily;
Animals over 10 kg to 100 kg: 1 drop 2 times a day for every 10 kg of weight;
Animals over 100 kg: 5 drops (0.3 ml) for every 100 kg 2x daily.
After three weeks followed by one week.
Pneumonia is possible to use up to 4 times daily for up to 10 days.
WARNING: Energy Kingvet 30 ml
Before use shake well! In older animals, or animals in severe health condition, feed only 2 days and 2-3 days discontinue. This avoids temporary worsening of symptoms - the reverse reaction. Do not exceed the recommended daily dose! While the use of secure an adequate water supply. Not suitable for pregnant females. Keep out of reach of children! The product should be stored in a dry place, stored at 10-25 °C and protect from frost. Do not refrigerate! Threatens condensing humidity.
Side effects and interactions:
Should not be given concurrently with Regavetem or without at least one week break between the medication.
PACKAGING: Energy Kingvet 30 ml
30 ml
Ingredients - Energy Kingvet 30 ml - Veterinary medicine - drops
INGREDIENTS: Energy Kingvet 30 ml
Herbal extract 82.6% (Smilax medica, Medicago sativa, Menyanthes trifoliata, Galeopsis segetum, Cnicus Benedictus, Liriosma ovata, Schisandra chinensis, Zanthoxylum piperitum, Eryngium campestre, Codonopsis pilosula, Crataegus monogyna, Hibiscus sabdariffa, Hippophae rhamnoides, Panax ginseng, Silybum marianum), sorbitol - thickener, microcrystalline cellulose - thickener, water, xanthan gum - thickener, grapefruit seed extract - preservative, potassium sorbate - preservative mixture of 0.12% essential oils, bioinformation for Kingvet.