Amix Liver Cleanse is a unique complex of herbal extracts and vitamins. A complex of herbal extracts and vitamins to help clean and maintain proper liver function.
DESCRIPTION: Amix Liver Cleanse 100 capsules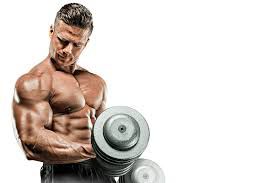 Amix Liver Cleanse is a nutritional supplement and a complex of herbal vitamins and zinc extracts.
The recipe has been specifically designed to prevent liver cells from free radicals and toxins and to ensure optimal liver function during stress, detoxification and increased drug or alcohol use.

Each Liver Cleanse tablet contains a scientifically proven, highly effective extract of Marigold Oystercatcher (80% silymarin) and essential vitamins that synergistically promote healthy liver function by stimulating and regenerating liver cells.
The special synergistic blend has antioxidant and anti-inflammatory effects.

Zinc is a soft, easy to melt metal that has been used since ancient times.
It is used as a component of various alloys, used in the production of dyes and its presence in food is essential for the proper development of the organism.
USE: Amix Liver Cleanse 100 capsules
Dosage:
.
1 capsule daily with food.
WARNING: Amix Liver Cleanse 100 capsules
Not suitable for children, pregnant and nursing women. Do not exceed the recommended daily dosage. The product is not intended for use as a replacement for a varied diet. Keep out of the reach of children. Store in a dry place at temperatures below 25 °C, protect from direct sunlight and from frost. The manufacturer is not liable for any damage caused by improper use or storage.
Allergens: raw materials from milk, eggs, soy and crustaceans.
PACKAGING: Amix Liver Cleanse 100 capsules
100 capsules
EFFECTS: Amix Liver Cleanse 100 capsules
For more information about this product, unfortunately, we can not be disclosed because it would be in accordance with Regulation of the European Parliament and Council Regulation (EC) no. 1924/2006 health claims that can not be disclosed. We publish only those health claims that have been approved by the European Commission.
Ingredients - Amix Nutrition Liver Cleanse Herbs & Vitamins 100 capsules
INGREDIENTS: Amix Liver Cleanse 100 capsules
milk thistle, capsules (gelatin, water, colorant: titanium dioxide), Alfalfa powder, grapefruit extract, garlic extract, medical cream, Burdock Root, L-Methionine, Taurine, L-Carnitine tartrate, Niacinamide (Vitamin B3), zinc oxide (Zinc), stabilizer: hydroxypropylmethylcellulose (Methocel®), anti-caking agents: magnesium stearate, silica; Calcium D-pantothenate (Vitamin B5), Thiamin HCl (Vitamin B1), Riboflavin (Vitamin B2), Folic Acid (Vitamin B9), Cyanocobalamin (Vitamin B12)
Active substances:

1 capsules

Silymarin
125 mg
Alfalfa Juice powder
75 mg
Grape Seed extract
50 mg
Garlic extrakt
50 mg
Dandelion root (4:1)
50 mg
Burdock root
50 mg
L-Methionine
40 mg
L-Taurine
40 mg
L-Carnitine
25 mg
L-Cysteine
25 mg
Zinc
15 mg
Vitamin B1
1,5 mg
Vitamin B2
1,5 mg
Vitamin B5
5 mg
Folic acid
200

μg

Vitamin B12
5

μg

Selenium
20

μg