Aminostar Fat Burner Thermogenic is one of the strongest fat burners subcutaneous fat on the market! The unique composition, simple dosing, natural extracts. Convenient packaging.
DESCRIPTION: Aminostar Fat Burner Thermogenic 90 capsules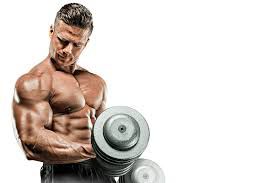 The mixture of synephrine and effective fat burners (L-Carnitine, taurine and others) is a specially formulated blend of this powerful Thermogenic Fat Burner.
Due to its composition, it is suitable for fast and efficient burning of fats and their conversion into energy.
The product contains plant extracts from Citrus aurantium (source of synephrine) and Garcinia cambogia (source of HCA) - substances that accelerate metabolism and promote muscle growth.
An effective dose of trivalent chromium reduces the sense of hunger and sweet taste.
It also contributes to lowering cholesterol levels and generating fat reserves.
Taurine is a stimulant and stimulant for physical and mental activity.

* Limits the feeling of hunger

* Accelerates metabolism

* Supports fat loss

* Helps maintain a slender line

Synephrine is similar to caffeine and ephedrine, but without side effects

L-Carnitine - In the human body, most L-carnitine occurs in the muscles.
The effect of L-carnitine lies in the transfer of fatty acids (the most important component of lipids) through the internal membrane of the mitochondria, where they are oxidized, thus promoting the release of energy from the fat stores.
The proteins contained contribute to the maintenance of healthy bones and the growth and maintenance of muscle mass.
EFFECTS: Aminostar Fat Burner Thermogenic 90 capsules
For more information about this product, unfortunately, we can not be disclosed because it would be in accordance with Regulation of the European Parliament and Council Regulation (EC) no. 1924/2006 health claims that can not be disclosed. We publish only those health claims that have been approved by the European Commission. As an example, approved a health claim for the water we claim: "It contributes to the maintenance of normal physical and cognitive functions, contributes to the maintenance of normal regulation of body temperature." Wherein the water must also be consumer is informed that in order to obtain the claimed effect must provide a daily intake of at least 2 liters of water. Let every visitor of which draw their own conclusion.
USE: Aminostar Fat Burner Thermogenic 90 capsules
Dosage:
1
capsule once a day (30 - 60 minutes before physical exercise)
WARNING: Aminostar Fat Burner Thermogenic 90 capsules
Not for children, pregnant and nursing women. The product is not intended for use as a replacement for a varied diet. Do not exceed the recommended daily dose! Keep out of reach of children! Store in a dry place at temperatures up to 25 °C. Protect against frost! The manufacturer is not responsible for any damage caused by improper use or storage. After opening, use up to 5 months.
PACKAGING: Aminostar Fat Burner Thermogenic 90 capsules
90 capsules
Ingredients - Aminostar Fat Burner Thermogenic 90 capsules
INGREDIENTS: Aminostar Fat Burner Thermogenic 90 capsules
Garcinia Cambogia (Garcinia Cambogia - 55% extract of HCA), L-carnitine tartrate, caffeine, gelatin capsules (gelatin, dyes: titanium dioxide), taurine, bitter orange extract (Citrus Aurantium - 96% synephrine) Silicon dioxide and magnesium stearate, chromium chloride
It can contain traces of milk, eggs, soy, crustaceans and gluten.
Active substances:

100 g

Dose

1 capsule

Garcinia Cambogia

24,8 g
200 mg

L-carnitine tartrate

24,8 g
200 mg

Caffeine

24,8 g
200 mg

Taurine

6,2 g
50 mg

Citrus Aurantium

1,3 g
10,4 mg

Chrome

4000 µg
35 µg