Amix Catua Bolix is suitable for increasing testosterone levels on a natural basis. Catua Bolix from Amix is effective combination Catuaba extract and extract Liriosma ovata. Suitable for athletes.
DESCRIPTION: Amix Catua Bolix 100 capsules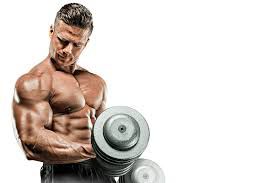 CatuaBolix from Amix is a very effective combination of Catuaba extract and Muira Puama extract.
It is a powerful natural aphrodisiac stimulants.
* Catuaba - a red bark, worshiped for millennia for its ability to convey its power to people.
* Muira Puama - the most precious Brazilian aphrodisiac, stimulating and relieving stress
Testosterone has a real beneficial effect on athletes.
Testosterone is a mental stimulant increasing motivation potential athletes.
Testosterone causes especially increasing muscle mass, strength and fatigue resistance.
Testosterone is a steroid hormone type from the group of androgenic hormones or testoidů.
It is he who is responsible for the proper muscle man, ie. For his life.
USE: Amix Catua Bolix 100 capsules
Dosage:
1 - 2 capsules before bedtime.
WARNING: Amix Catua Bolix 100 capsules
Not for children, pregnant and nursing women. The product is not intended for use as a replacement for a varied diet. Do not exceed the recommended daily dose! Keep out of reach of children! Store in a dry place at temperatures up to 25 °C. Protect against frost! The manufacturer is not responsible for any damage caused by improper use or storage. After opening, use up to 5 months.
Allergens: It may contain traces of milk, eggs, soy and crustaceans.
PACKAGING: Amix Catua Bolix 100 capsules
100 capsules
EFFECTS: Amix Catua Bolix 100 capsules
For more information about this product, unfortunately, we can not be disclosed because it would be in accordance with Regulation of the European Parliament and Council Regulation (EC) no. 1924/2006 health claims that can not be disclosed. We publish only those health claims that have been approved by the European Commission.
Ingredients - Amix Catua Bolix 100 capsules
INGREDIENTS: Amix Catua Bolix 100 capsules
Catuaba (Trichilia catigua) gelatine capsule (gelatine, water, colorant: titanium dioxide), Muir Puama, stabilizer: hydroxypropylmethylcellulose (Methocel ®), anticaking agent: magnesium stearate, silicon dioxide CatuaBolix contains - Catuaba Bark Powder (Erythroxylum Catuaba) Muir Puama, Methocel - (Micro-Polymer Cellulose Ethers of Hydrophilic Matrix Systems)