The traditional recipe of mountain juniper and grape sugar, with the highest concentration of juniper for products of this type worldwide. Contributes to good digestion, normal kidney function and strengthens the immune system.
nahrin Mountain Juniper 500 g - DESCRIPTION: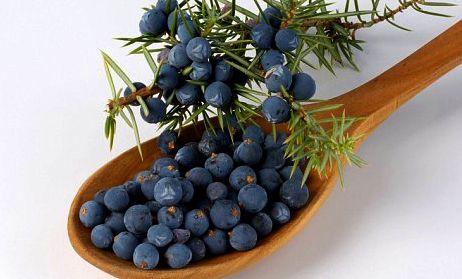 The human body is one big miracle and we are constantly surprised by his strength and abilities. Occasionally, however, something can go wrong, and the body is not working as it should. Inflammation and problems of the urinary tract, kidney and gastrointestinal tract definitely are not pleasant and can complicate life. Nahrin Mountain Juniper 500 g may help prevent these unpleasant complications.
Mountain juniper primarily supports the metabolism of fats and carbohydrates, helps maintain normal blood sugar levels. It has a strong diuretic effect, disinfects urinary tract and promotes kidney function. Overall, it strengthens and improves the body's defenses.
nahrin Mountain Juniper 500 g - EFFECTS:
Antioxidant, promotes metabolism and the correct functioning of the kidneys.
nahrin Mountain Juniper 500 g - CAUTION:
Store in cool place. It is not recommended to use for people with acute inflammation of the kidneys and pregnant women. Not suitable for children under 3 years. Keep out of reach of children. Do not exceed the recommended daily dose. Do not substitute varied diet.
nahrin Mountain Juniper 500 g - USE:
Possible to use directly, dissolved in hot water, milk, tea, such as a spread on bread etc. Premium quality proven by the traditional recipe. Consistency and taste similar to honey.
nahrin Mountain Juniper 500 g - DOSAGE:
2-3 teaspoons (6-9 ml) daily. Children from 3 years: 1 teaspoon daily. Higher doses only under a doctor's recommendation.
nahrin Mountain Juniper 500 g- PACKAGING:
500 g
Ingredients - nahrin Mountain Juniper 500 g
nahrin Mountain Juniper 500 g:
sugar (sucrose) 42%, glucose syrup, juniper extract 20%, drinking water