PROM─IN Essential CFM Evolution is a high quality protein with a good taste, full instant, for rapid growth and muscle regeneration.
DESCRIPTION: PROM-IN CFM Evolution 2250 g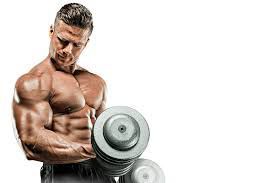 PROM-IN CFM Evolution is the pinnacle among high-protein protein products on the market.
Maintaining the maximum of bioactive portions of the original raw material ensures the suitability of this protein for the widest range of users, from fitness exercisers to top athletes.

The protein component consists only of whey concentrate produced by non-chemical cfm (cross flow microfiltration) through the ceramic filters, which allows to maintain the high biological value of the raw material.
For better digestibility, for each dose of 3,000 alu of the lactase enzyme, which is used to break down the residual lactose content, is used.
In addition, a mixture of proteolytic enzymes and extra portions of branched amino acids and glutamine are used.
This has created a product that can undoubtedly rank among the top in its category.

Product benefits:

- 100% CFM concentrate

- 10% free amino acids

- proteolytic enzymes

- 100% instant

- without fillers and thickener
EFFECTS: PROM-IN CFM Evolution 2250 g
For more information about this product, unfortunately, we can not be disclosed because it would be in accordance with Regulation of the European Parliament and Council Regulation (EC) no. 1924/2006 health claims that can not be disclosed. We publish only those health claims that have been approved by the European Commission. As an example, approved a health claim for the water we claim: "It contributes to the maintenance of normal physical and cognitive functions, contributes to the maintenance of normal regulation of body temperature." Wherein the water must also be consumer is informed that in order to obtain the claimed effect must provide a daily intake of at least 2 liters of water. Let every visitor of which draw their own conclusion.
USE: PROM-IN CFM Evolution 2250 g
Dosage: 30 g to 120 g per day in two to four portions.
WARNING: PROM-IN CFM Evolution 2250 g
Not suitable for children, the elderly, pregnant and lactating women, persons suffering from gout and kidney disease. We recommend using consult a sports doctor. Keep dry. Make sure the container tightly closed and adherence to transport regulations. Do not exceed the recommended daily dose.
Allergens: lactose, soy
PACKAGING: PROM-IN Essential CFM Evolution 2250 g
2250 g
Ingredients - PROM-IN Essential CFM Evolution 2250 g
INGREDIENTS: PROM-IN CFM Evolution 2250 g
Whey protein concentrate processed by CFM (whey protein concentrate - milk), Glutamine, L-Leucine, L-isoleucine, L-valine, anti-caking agent: silicon dioxide, sweeteners: sucralose and neohespedinin e959, digestive enzymes: lactase, bromelain, papain aroma
for pistachio flavor: dye: concentrate safflower and seaweed
for exotic fruits and cranberry flavor: red beet concentrate
for banana and vanilla flavor: extract Carthamus
for chocolate flavor: defatted cocoa powder (soy lecithin)