Aminostar FatZero Ultra Diet Shake is ideal supplement your diet at a time when he can barely ordinary food, and in addition make a positive step towards achieving the dream figure.
DESCRIPTION: Aminostar FatZero Ultra Diet Shake 500 g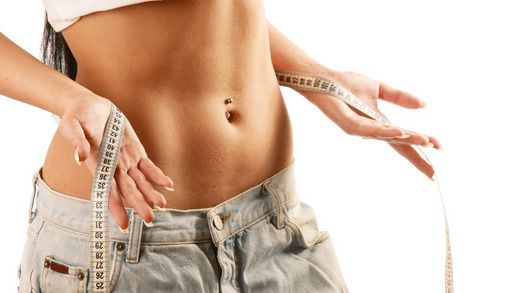 Aminostar Ultra Diet Shake is a highly effective substance-based preparation that will boost your performance.
It will help you get your dream character.
With Ultra Diet Shake you mix a delicious cocktail full of beneficial fiber for cleansing the digestive tract and effective weight loss, vitamins and minerals.
Mix the Ultra Diet Shake cocktail that helps the dreamer.
The cocktail serves as a substitute for one to two daily regular meals, preferably a supper in a reduction regime

* L-Carnitine - to energize the body by burning stored fat

* HCA - hydroxy-citric acid helps to reduce weight by stabilizing blood sugar and reducing appetite

* Soya lecithin - Helps maintain proper functioning of the heart and blood vessels.
It contributes to the transformation and use of fats to create energy

* Whey proteins - are currently the most used source of protein in specialty products with regard to their very good digestibility and low risk of allergies, contributing to the improvement of the natural immunity of the organism

* Fructose - in reducing cocktails is used as one of the appropriate simple sugars with regard to its minimal effect on blood sugar levels
EFFECTS: Aminostar FatZero Ultra Diet Shake 500 g
For more information about this product, unfortunately, we can not be disclosed because it would be in accordance with Regulation of the European Parliament and Council Regulation (EC) no. 1924/2006 health claims that can not be disclosed. We publish only those health claims that have been approved by the European Commission. As an example, approved a health claim for the water we claim: "It contributes to the maintenance of normal physical and cognitive functions, contributes to the maintenance of normal regulation of body temperature." Wherein the water must also be consumer is informed that in order to obtain the claimed effect must provide a daily intake of at least 2 liters of water. Let every visitor of which draw their own conclusion.
USE: Aminostar FatZero Ultra Diet Shake 500 g
Recommended dosage: 2 cocktails (2 x 50 g) a day
Instructions for use: Put 50 g (2 scoops) of powder into a shaker filled with 2 dl of drinking water or low-fat (or soy) milk and mix thoroughly.
Leave for about 2-3 minutes to stand, add 1 to 2 dl of water (milk) and then mix.
After opening, use within 2 months.
WARNING: Aminostar FatZero Ultra Diet Shake 500 g
Not for children, pregnant and nursing women. The product is not intended for use as a replacement for a varied diet. Do not exceed the recommended daily dose! Keep out of reach of children! Store in a dry place at temperatures up to 25 °C. Protect against frost! The manufacturer is not responsible for any damage caused by improper use or storage. After opening, use up to 5 months.
PACKAGING: Aminostar FatZero Ultra Diet Shake 500 g
500 g
Ingredients - Aminostar FatZero Ultra Diet Shake 500 g
INGREDIENTS: Aminostar FatZero Ultra Diet Shake 500 g
whey powder (from milk), crystalline fructose, fiber polydextrose, calcium caseinate (from milk), hydrolyzed collagen, maltodextrin, cocoa powder (for flavoring chocolate), soy lecithin, thickener: xanthan, chitosan, inulin, L-carnitine tartrate, Garcinia Cambodian (Garcinia cambogia - extract from the seeds 55% HCA), vitamins and minerals (calcium phosphate, calcium carbonate, chromium chloride, pyrophosphate, ferric chloride, potassium chloride, copper gluconate 1% magnesium phosphate, manganese sulfate, sodium chloride, sodium citrate, sodium molybdate sodium, sodium selenite, zinc gluconate, ascorbic acid (vitamin C), tocopherol acetate (vitamin E), nicotinamide (niacin), retinyl acetate (vitamin A), calcium pantothenate (pantothenic acid-vitamin B5), pyridoxine hydrochloride ( vitamin B6), thiamine mononitrate (vitamin B1), cholecalciferol (vitamin D), riboflavin (vitamin B2), cyanocobalamin (vitamin B12), folic acid (acid Elina leaf), biotin), pigments (for flavor strawberry - extract from red beet, banana - tartrazine, cochineal red), aroma
It may contain traces of eggs.
Active substances:

100 g

Dose

50 g

Vitamin A
150 µg
75 µg
Vitamin B1
0,5 mg
0,25 mg
Vitamin B2
0,9 mg
0,45 mg
Vitamin B5
1,6 mg
0,8 mg
Vitamin B6
0,5 mg
0,25 mg
Vitamin B12
1,5 µg
0,75 µg
Vitamin C
13 mg
6,5 mg
Vitamin D3
1 µg
0,5 µg
Vitamin E
2,9 mg
1,45 mg

Biotin

50 µg
25 µg

Folic acid

50 µg
25 µg

Nicotinamide

5,2 mg
2,6 mg

Calcium

355 mg
177,5 mg

Phosphorus

351 mg
175,5 mg

Chrome

20 µg
10 µg

Iron

5 mg
2,5 mg

Potassium

843 mg
421,5 mg

Copper

350 µg
175 µg

Manganese

1,1 mg
0,55 mg

Sodium

370 mg
185 mg

Molybdenum

15,9 µg
7,95 µg

Selenium

13,88 µg
6,94 µg

Zinc

3,6 mg
1,8 mg

Polydextrose fiber

15 g

Soya lecithin

1,5 g

Chitosan

1000 mg

Inulin

1000 mg

L-Carnitine

500 mg

Garcinia Cambogia extract

400 mg