Dr. Popov Mumio is a powerful source of minerals, trace elements, amino acids. The purified extract mummy market supplied by Dr. Popov, from ecologically clean mountains of Kyrgyzstan.
DESCRIPTION: Dr. Popov Mumio - 60 tablets
Mumio tablets have a number of beneficial effects on the human body. No wonder they say athletes Mummy "elixir of Records". Well suited for a period when the risk of reduced immunity (eg. In autumn). Mumio tablets help because the natural immunity. Mumio tablets help keep the metabolism of carbohydrates and lipids, and also keep joints and bones healthy.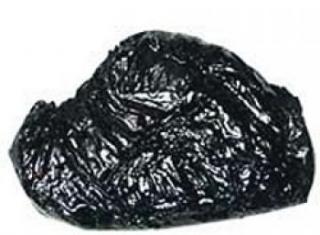 Mumio
is characteristically smelling brown-black mountain resins, which are used in oriental medicine for over 3000 years. For its extraordinary effects it has always been
highly valued
- even belonged to the imperial donations and was more expensive than gold.
Mumio
contains many natural
minerals
, amino acids and trace elements. Deposit of the mountains in Asia, where it forms on the walls and ceiling of the cave stalactites in the shape of tears - because mummy says "tears of rocks" or "miracle of Asia." Where exactly mummy is, remains shrouded in mystery - local pickers hiding this information and pass them down from generation to generation.
Dr. Popov Company is a leading Czech manufacturer of herbal teas and ointments, cosmetics and dietary supplements. It builds on a long family tradition of herbal. Already the company founder's grandfather was a doctor for many years in the French colonies in Africa, the second part of his life he worked in Bohemia. Throughout his life, he used to treat his patients also herbs. Work continued on his son Vladimir, a great connoisseur of herbs and healer. The continued the family tradition is the grandson RNDr. Pavel Popov.
EFFECTS: Dr. Popov Mumio - 60 tablets
For more information about this product, unfortunately, we can not be disclosed because it would be in accordance with Regulation of the European Parliament and Council Regulation (EC) no. 1924/2006 health claims that can not be disclosed. We publish only those health claims that have been approved by the European Commission. As an example, approved a health claim for the water we claim: "It contributes to the maintenance of normal physical and cognitive functions, contributes to the maintenance of normal regulation of body temperature." Wherein the water must also be consumer is informed that in order to obtain the claimed effect must provide a daily intake of at least 2 liters of water. Let every visitor of which draw their own conclusion.
USE: Dr. Popov Mumio - 60 tablets
1 tablet daily taken with food for one month. After a month break can bark again.
WARNING: Dr. Popov Mumio - 60 tablets
Not suitable for children, pregnant and nursing women. Do not take them at individual intolerance mummy. Not suitable for people suffering from urinary stones. Not a substitute for a varied diet. Do not exceed the recommended daily dose. Keep in a dry, dark place at room temperature. Keep out of reach of children.
PACKAGING: Dr. Popov Mumio - 60 tablets
60 tablets